Geronimo Obregon was a key player for Championship team, Team Asheville, during the Gladiator Polo™ series at the Tryon International Equestrian Center (TIEC). Team Asheville went (2-0) defeating Team Charlotte in the semi-finals and then taking down the undefeated Team Greenville in the Championship.
We caught up with Geronimo to see what he thought about the Championship, where he is now, and what he is most excited about with the future of Gladiator Polo™! Gladiator Polo™ will be returning to Florida this winter, so stay tuned for more details!
Geronimo Obregon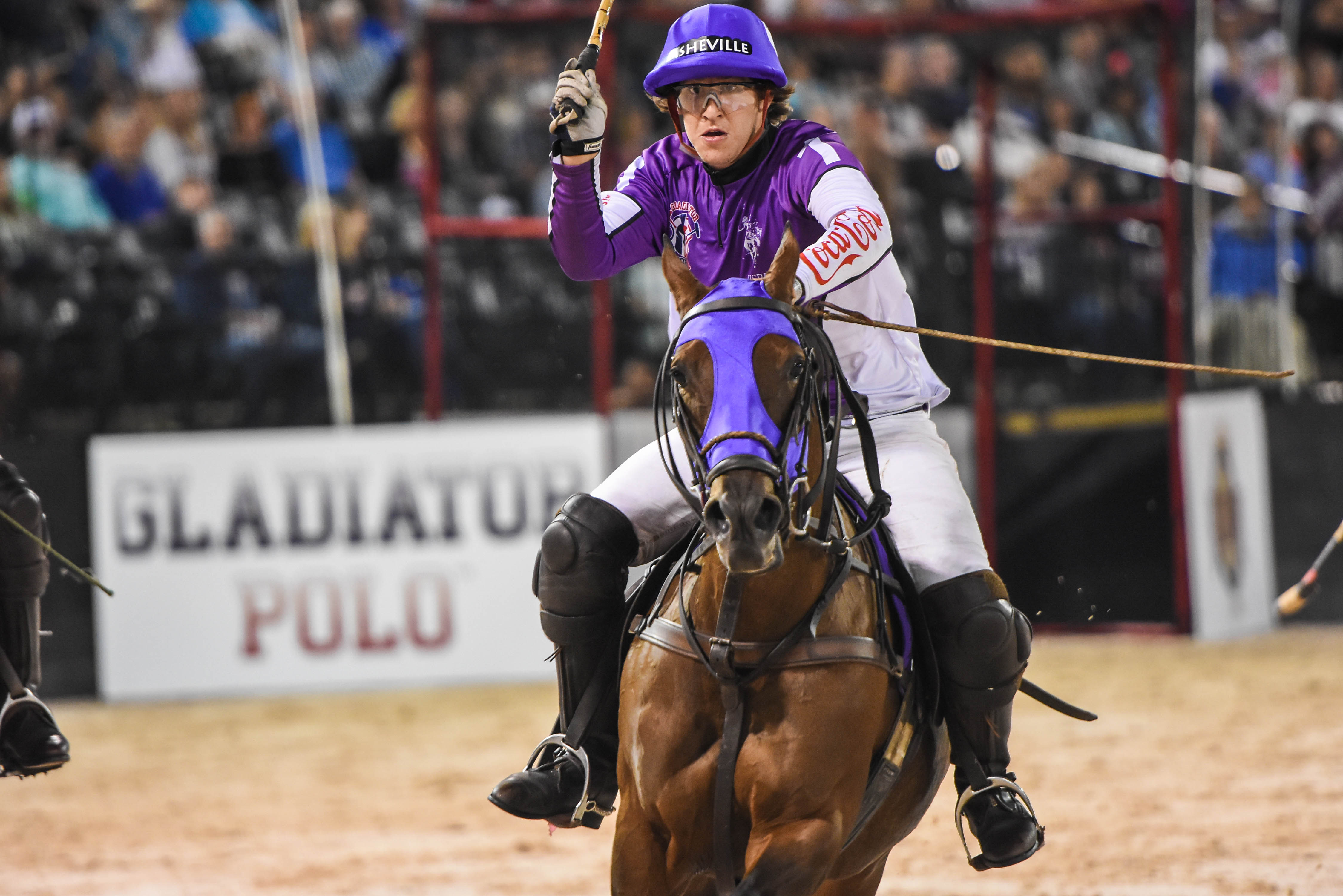 How do you think your team performed during the Gladiator Polo™ Series and then in the Championship?
As we progressed as a team, even chukker-by-chukker, we began to get the hang of it. It was Costi and I's first time playing in an arena tournament, and it was really cool. There is always a guy in the front, a guy in the back, and a guy in the middle and we would rotate. That worked out really well and helped us out a lot.
How do you think you played personally, since this was your first time playing in an arena?
Personally, I play rough and I like contact. So I had a lot of fun being in closer quarters with all of the guys.
What was your favorite moment at TIEC?
That feeling right after the horn sounded and you knew you won. That feeling of "I won." You can't describe it! I thought to myself, "Oh man. That is awesome."
Where are you located right now?
I am in Houston, TX right now for the remainder of the Fall and then I will be in Wellington, FL.
What are you looking forward to most about Gladiator Polo™ coming to Wellington, FL?
I think it will be amazing. It will get bigger and bigger as it goes on!
If you could put together a "Dream Team" for Gladiator Polo™, who would you pick?
Probably my brothers. I have played with them a little bit, but I think that would be fun to have us all on the same team. Facundo, Mariano, and Juan Martin are all really good players. It would be a lot of fun and very interesting!
What do you see for the future with Gladiator Polo™?
I would love to see it get as big as the NFL and the NBA. I think that would be amazing. If it keeps going down the path that it is, I think it has a good chance of becoming that big. An all-around tour of playing everywhere would be amazing!