Kris Kampsen, was a key player for Team Spartanburg, during the Gladiator Polo™ series at the Tryon International Equestrian Center (TIEC). Despite Kampsen's best efforts, Team Spartanburg lost to Team Greenville in the semi-final match.
We caught up with Kampsen to see what he thought about the series in Tryon, where he is now, and what he is most excited about with the future of Gladiator Polo™! Stay tuned for more details as Gladiator Polo™ returns to Florida this winter!
Kris Kampsen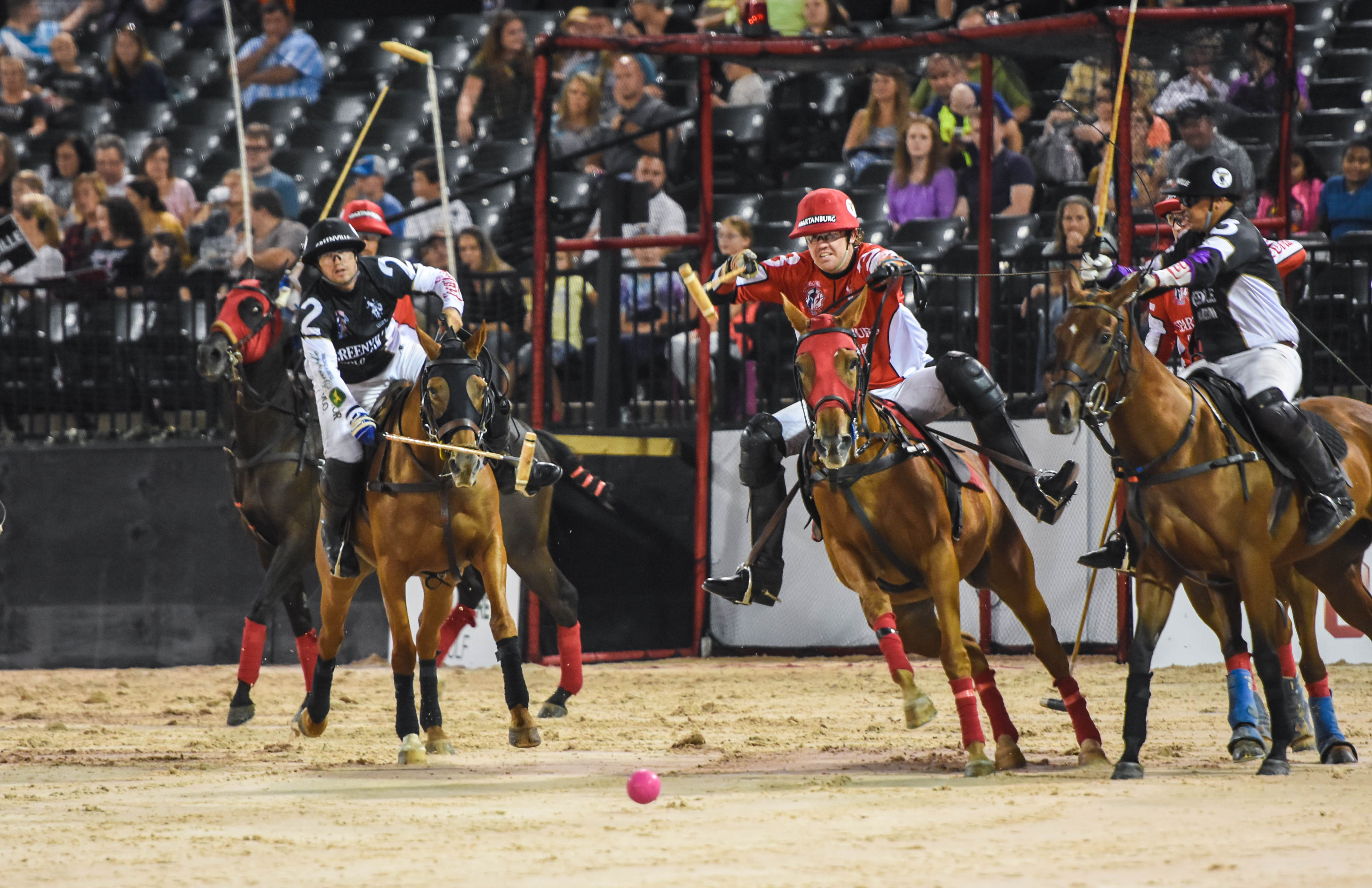 How do you think your team performed during the Gladiator Polo™ Series?
I was really happy with the way we played as a team. Team Greenville had the advantage of playing in that arena before and playing together before, and they played really really well. At the end, we really got it together, and had a good comeback but Team Greenville's experience dominated in the end. Overall, I was very happy with my team and I would love to do it again.
How do you think you played personally? 
That was actually my first time playing in the arena, and the crowd made it feel very special. It also added in a new element of riding polo ponies that were not my own. I was really happy with the way I played overall.
What did you think about the arena at Tryon for playing polo?
I have never played in an arena that size before and I am currently rated 9-goals in arena polo.  The size of the arena took players off the wall and opened up the game. It also allowed you to hit a shot as hard as you can and not have to worry about the ball leaving the arena, which allowed for more continuous play.
What was your favorite moment at TIEC?
The crowd reacting to me. I also loved the amount of people that were there and how excited they were for me, When I would gallop into the arena they were so pumped and it was totally awesome!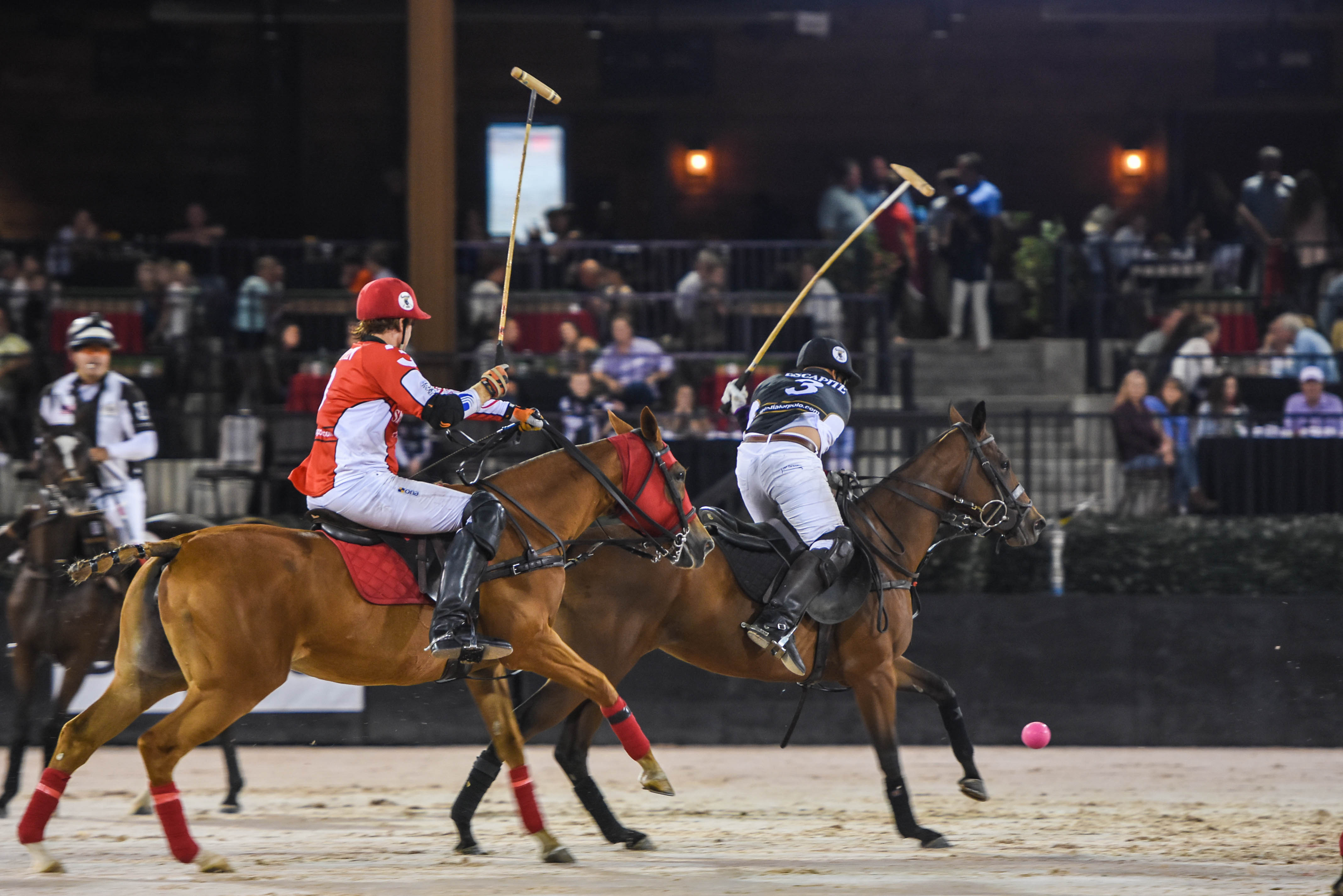 What are you looking forward to most about Gladiator Polo™ coming to Wellington, FL?
Having horses that I fully know! For better or for worse, at least I will know the horses that I am playing on when in Wellington.
If you could put together a "Dream Team" for Gladiator Polo™, who would you pick?
I can't choose because I've had a lot of awesome teammates!
What do you see for the future with Gladiator Polo™?
I would like to see it keep going the way it is! It is awesome, and I would like to keep playing it. I would also like to see my indoor skills continue to grow and potentially become a ten goal arena polo player.