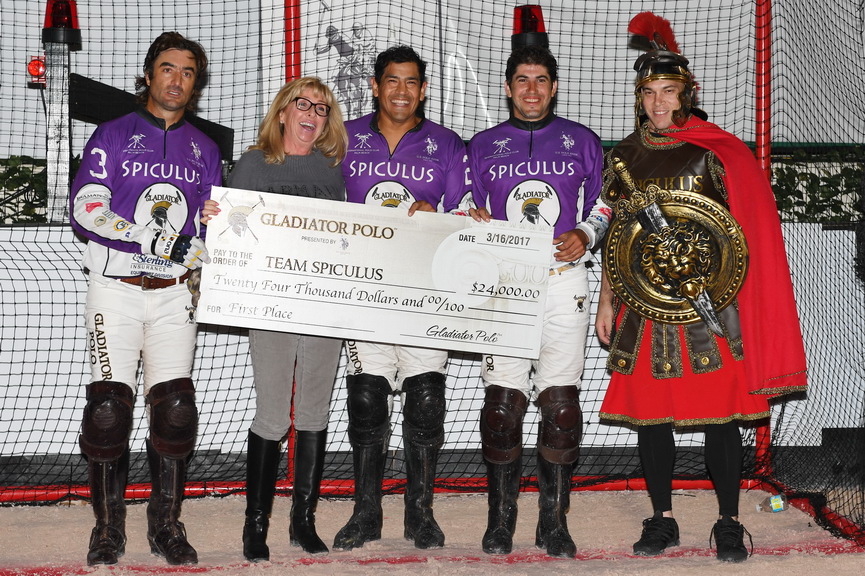 Team Spiculus won Round 5 of Gladiator Polo on Thursday night, March 16! Spiculus (Sebastian Merlos, Pelon Escapite, Mariano Obregon) defeated Crixus (Santi Torres, Matias Magrini, Mike Azzaro) 15-11.
Children of pro players competed In a juniors' match during halftime: Spiculus (Santos Melos, Kristos Magrini, Miguelito Novillo Astrada) took a 3-1 win over Crixus (Landi Daniels, Hope Arellano, Hunter Azzaro).
Crixus is sponsored by U.S. Trust Bank of America Private Wealth Management. Spiculus is sponsored by Don Graves and Marshall & Sterling Insurance, Equisport Division.
© Diana De Rosa Photo