So… you've been hearing a lot about Gladiator Polo™ coming to Tryon International Equestrian Center. I mean, it's pretty much what everyone's talking about. Hockey on horseback. Two titan teams. Polo superstars. All happening at TIEC on Saturday, June 24th. What should you expect? To start, don't miss this thrilling event. Let us explain…
LIVE, FAST, AMAZING POLO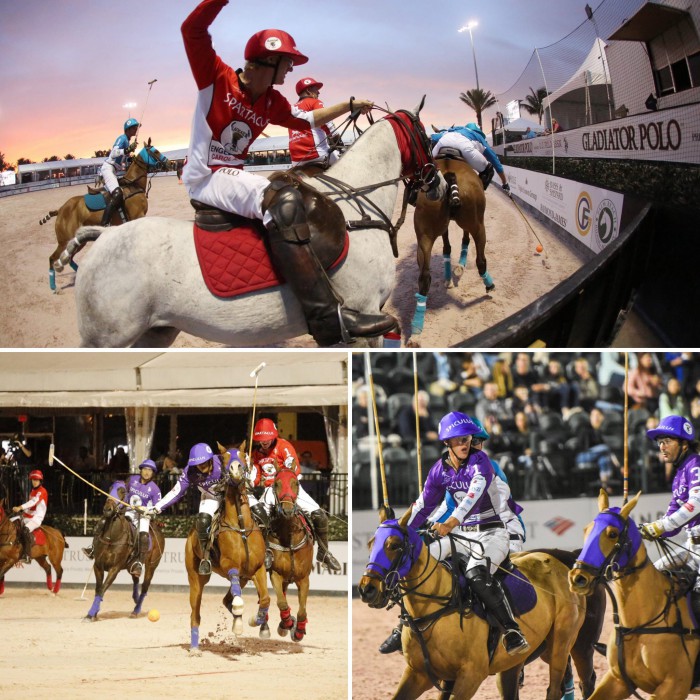 Get ready for the most insane sport you have ever witnessed at TIEC –  ARENA POLO! A fast-paced, and adrenaline-inducing arena polo game will let YOU get up close to the most exciting game you've ever experienced.
Basic Rules:
6 Chukkers (5 minute periods)
4 Players per team (each player has 3-4 horses to ride for the duration of the game)
To score, the ball must be hit between the two goal posts by a mallet
There is one referee inside the arena to call fouls and to start and stop play
AUTHENTIC FOOD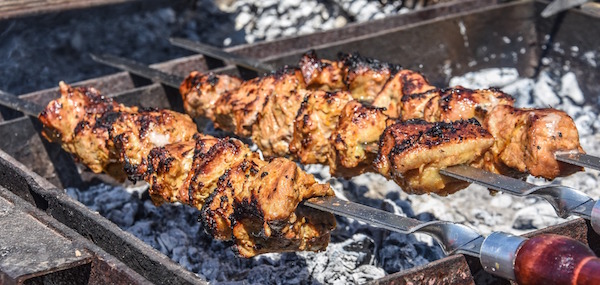 Bring your appetite because an authentic Argentine Asado will be served in the Legends Club with an incredible view of the action. A Beer Festival will also be underway on the Sky Deck. The only question is – how will you decide? All of the on-site restaurants will be open (that means sushi, american, diner, mexican, and more!), and the usual Saturday Night Lights fan-favorite concessions will also be waiting! Gladiators gotta eat.
On the Argentine Asado Menu (Yum!): Fresh ribs, sausage, skirt steak, sweetbreads, steamed vegetables. Tickets are $29.95 for adults and $12.95 for children 12&under. Front row reserved tables are also available. Click here to purchase your tickets now – they will sell out! 
Beer Festival tickets are $49.95/person, ages 21&up, and include a thrilling view of the game from the Sky Deck. Click here to purchase tickets. 
CHEERING
MAKE SOME NOISE! The louder, the better. Just like a hockey or football game, fans are encouraged to cheer on their favorite team and show their Gladiator spirit! Hold up your team's sign, wear your team's colors, or just be louder than everyone else! Let your team and favorite players know you love them.
You'll also hear shouting from the players, balls hitting the side boards, horses' hooves as they gallop across the arena, and buzzers sounding for goals –just like your normal hockey game (but we think Gladiator is even better).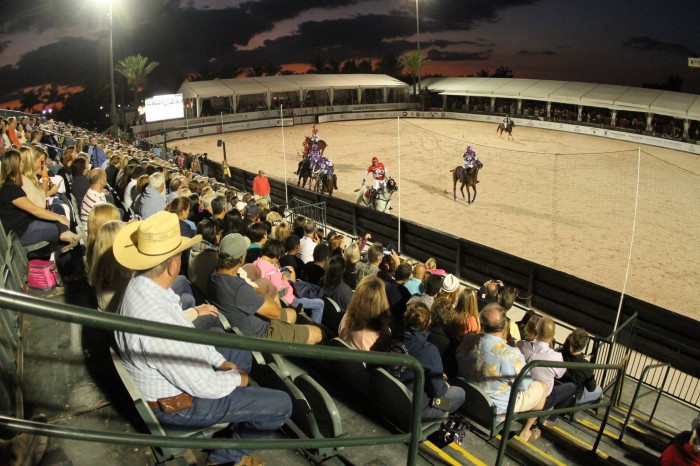 ALL THINGS GLADIATOR 
Yes, that's right. We will have real-life Gladiators roaming the facility, Kids' Gladiator Games, Gladiator photo ops, and more! The Kids Area at Gladiator Polo™ will feature jousting, face painting, polo pony rides, and Gladiator dress up in addition to the usual favorite Saturday Night Lights carousel rides and fanfare! If you feel so inclined, come dressed in your best Gladiator gear. Gladiators… we salute you!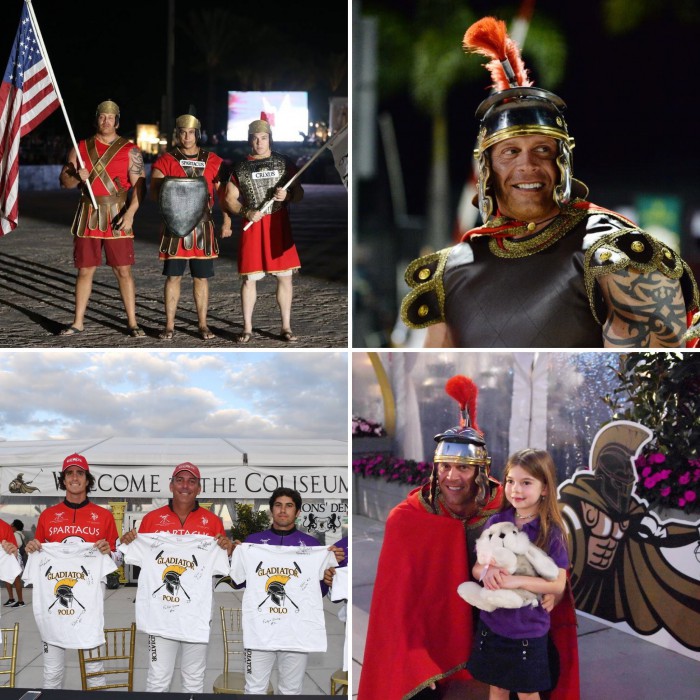 AFTER PARTY
Gladiator Polo isn't just for the kids –we will have drinks available throughout the night at the Argentine Asado and Beer Festival, as well as after the match. There will be an After Party, free and open to the public with a live DJ, dancing, and plenty of celebratory drinks at everyone's favorite spot – Legends. P.S. Many of the polo players themselves frequent the after party! It's not over until it's over.
June 24th. Be There. 
So, to recap – You'll get to watch top professional athletes competing at an extreme speed and skill level, enjoy delicious food and drinks, entertain the kids with games and ponies, and party with friends – and did we mention the free t-shirt tosses?! See you there, GLADIATORS!
Click here to 'Like' the Official Gladiator Polo™ Facebook page.
Visit Tryon.com and GladiatorPolo.com for the latest updates.
Saturday, June 24th. Free Parking, Free Admission. Activities begin at 6pm. Match starts at 8pm.