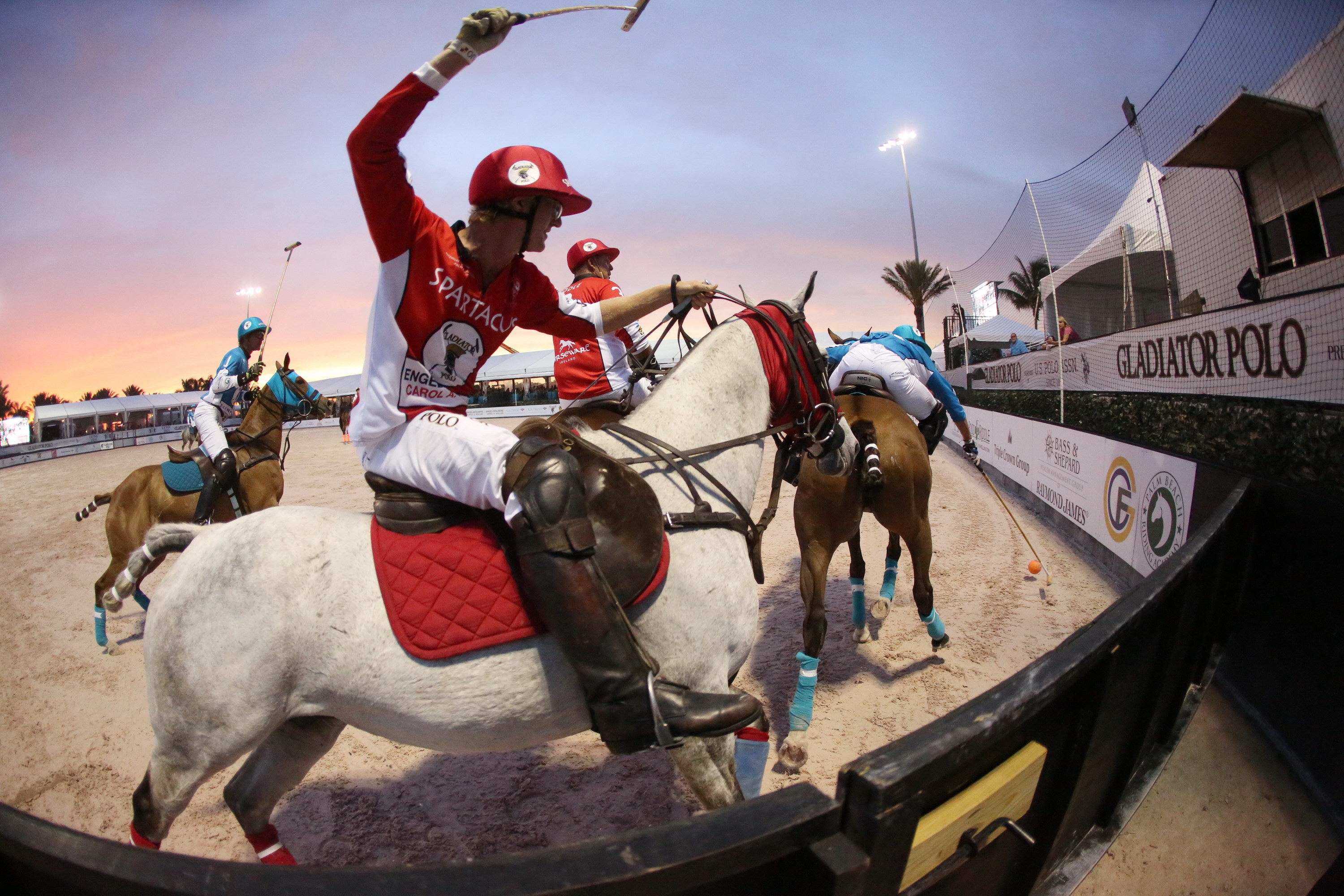 In a sixth-chukker surge, Team Spartacus doubled their score and knocked Team Priscus out of the running Friday, March in round six of Gladiator Polo™ presented by U.S. Polo Assn. Team Spartacus will oppose Team Spiculus in the April 8 final.
With the game tied at 9 going into the final chukker, Spartacus scored a stunning 9 more goals to clinch the win 18-11. The 11th-hour victory was due in large part to three stunning 2-point goals by Spartacus (two of them by Tommy Biddle and the other by Felipe Viana). Biddle added another regular goal and teammate Jason Crowder contributed two, bringing their team's game total to 18.
"It was a battle out there!" said Crowder, who credited the win to his teammates. Motioning to Biddle and Viana, he said, "They pulled it out with those 2-pointers and saved us."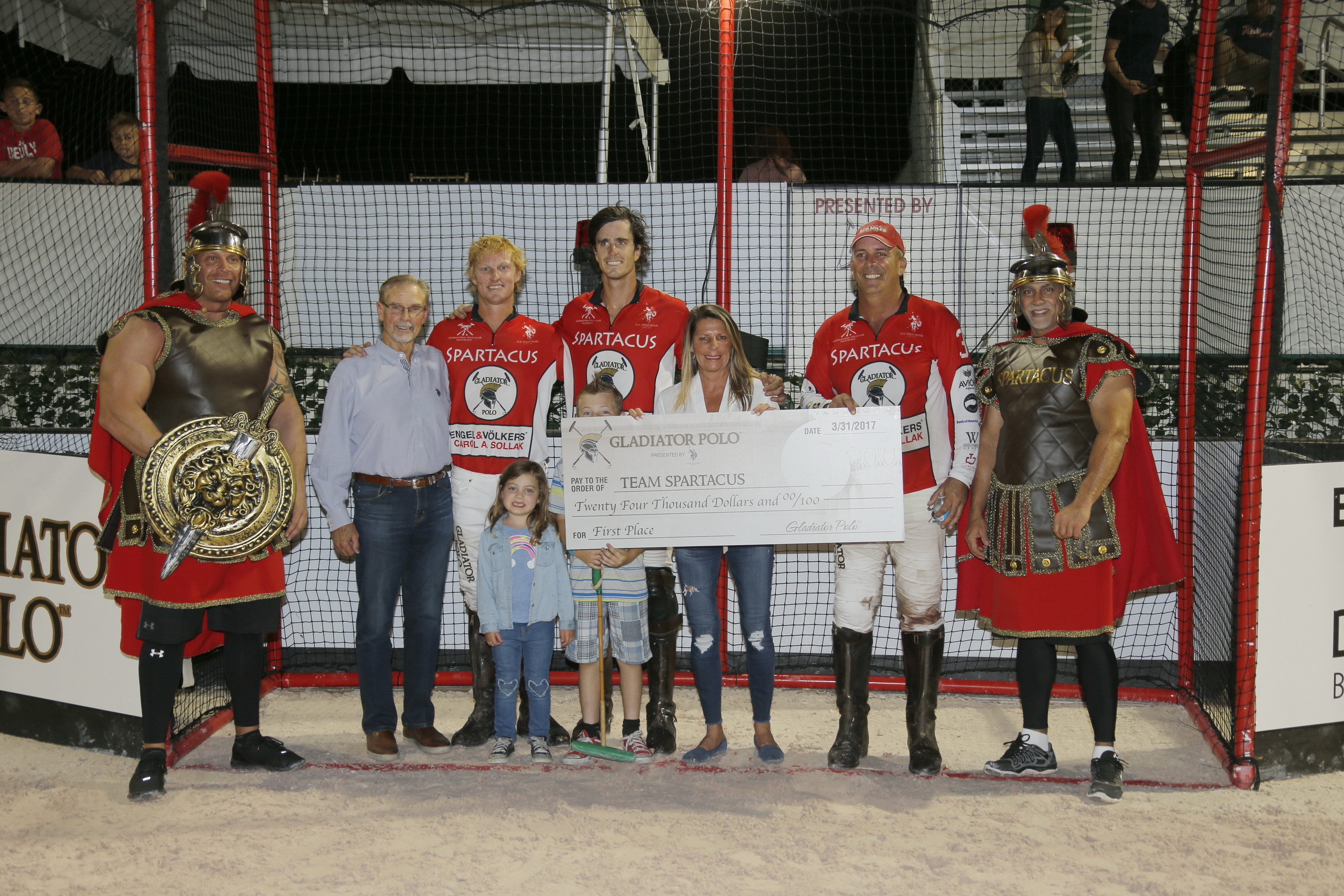 Viana, who was named MVP, said he is "super-excited about the final," adding, "We had won all our games but we still had to win tonight to get to there."
Biddle, a legendary arena polo player who has competed all over the world, said, "For me Gladiator Polo is the second-best thing to representing my country. I am really excited to be part of the first final because this event is doing great things for the sport of arena polo."
Spartacus' sponsor, Carol Sollak of Engel & Völkers, said she was proud of her team. "They played amazing," she said. "I'm very excited about the final. The guys are ready!"
Nic Roldan was high-scorer for Team Priscus, with 7 goals.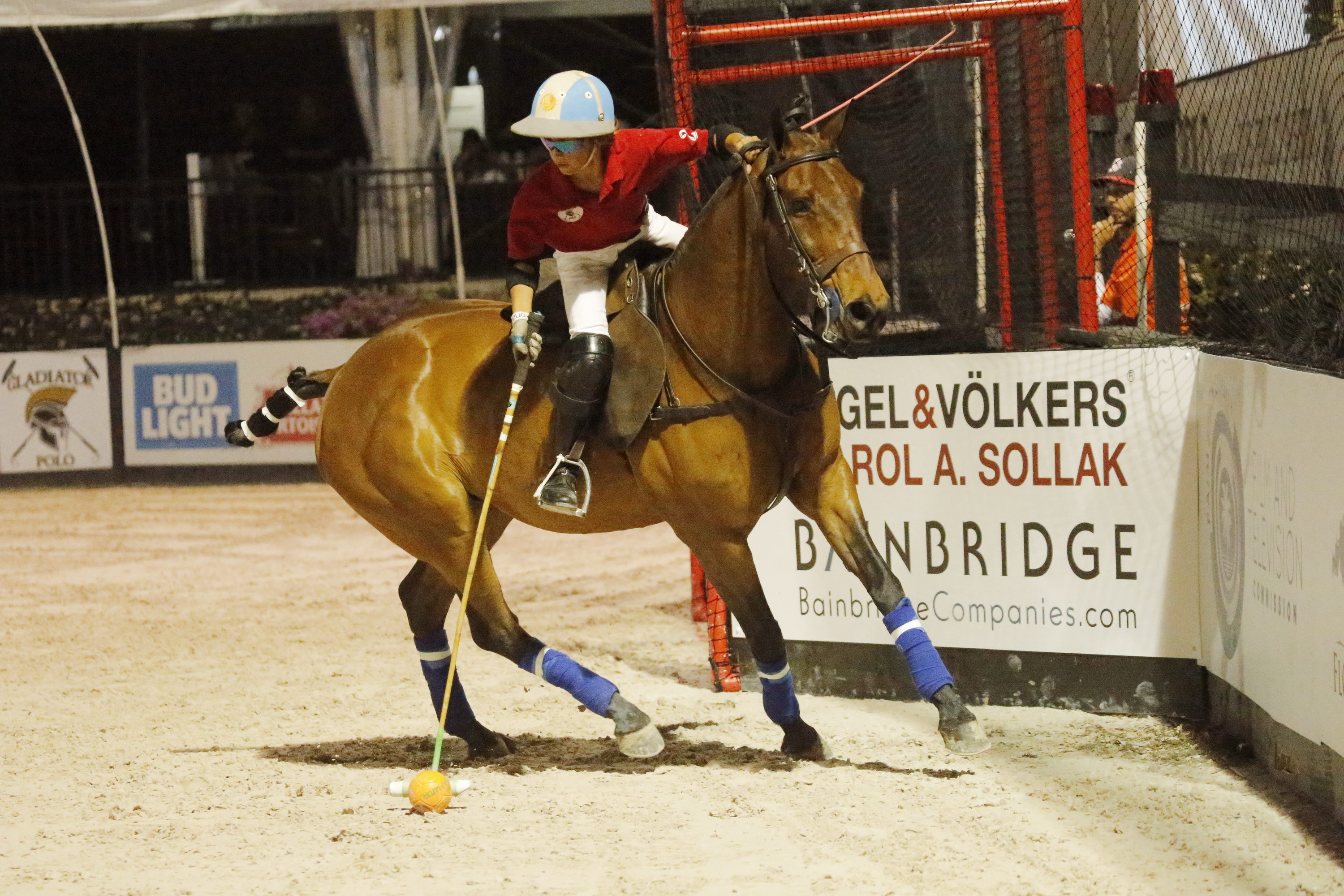 During halftime children of top international polo players competed in an exhibition chukker. Team Spartacus included Poroto Cambiaso, Fran Spinacci and Benja Quiroga. Santos Merlos, Kristos Magrini and Tobias Rey played for Team Priscus.
In the children's chukker, Spartacus defeated Priscus 3-1. Magrini made the first goal. Then Cambiaso went on a scoring spree, with his last goal sealing the win for his team in the final 15 seconds of play.